Staff and governors from all schools within our trust would like to say a huge well done and express their pride in the fantastic performance at the Civic Hall Wednesday evening. Children from all three school came together to sing on stage in front of a full house.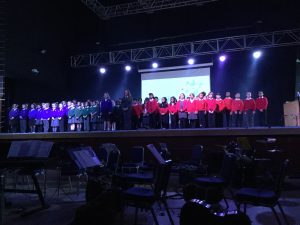 We were especially proud of our soloists who led the rest of the children in the song. They had only visited the three schools on Monday to sing for the first time and the entire cast only had Wednesday morning for an opportunity to sing together before the main performance in the evening.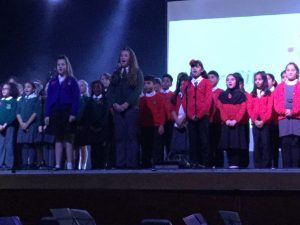 A huge thank you to staff and parents for their support in the evening but especially to Mr Smith, the assistant head teacher from Berrybrook Primary School, for taking a lead role in the organisation of the event.
Mr Asbury